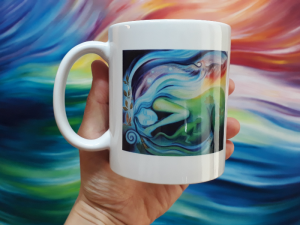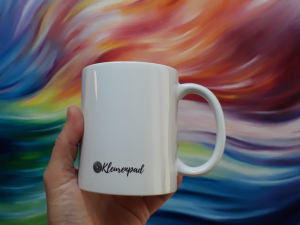 Deze mok met het schilderij "Gaia" erop gedrukt is een cadeau voor jezelf of voor een ander.
Het is een lekkere grote mok van ca. 10 cm hoog. Ideaal voor een lekkere kop thee of koffie.
Aan de ene kant is Gaia te zien, aan de achterkant het logo van Kleurenpad.
De mok is per stuk te bestellen maar ook in grotere aantallen. Bij grote bestellingen kunt u contact opnemen voor de mogelijkheden en levering.
De kosten zijn 17 euro per mok, inclusief verzendkosten.
Bij meerdere mokken varieert de prijs. Neem hiervoor contact op.
Het is aan te raden om de mok zoveel mogelijk met de hand te wassen.
Wil je iets bestellen? Neem dan contact op via het contactformulier en geef door wat je graag zou willen bestellen.